JUNE 27 to JULY 31 Only: *** TWO EXCITING NEW REPRINT MARKETS: Memento Mori (Horror Anthology) and Killing It Softly (Horror Anthology – Female Authors Only). See Submission Page link for full details. ***
'Killing it Softly'—Women. The softer sex. Maybe, but trust me, the frightening tales from the women in this anthology will not be soft. Not in any way. This select group of female authors will take you for a ride into the darkest part of your psyche; to places you've been too afraid to go. And once you've been there—you'll never be able to 'unsee' the horrors they'll bring… Suzie Lockhart – Managing Editor
Welcome to Digital Horror Fiction. We are excited to announce a new open call for reprint short stories in the horror fiction genre – dedicated to stories by female authors. These stories will be published as part of an anthology (Killing it Softly) of short stories, flash fiction, and some poetry under the Digital Horror Fiction imprint, by the publisher, Digital Fiction Publishing Corp. (Note that flash fiction and poetry are by invitation only and will be solicited directly by the Managing Editor, this open call is for horror reprint short stories of 3,000 to 7500 words in length only.)
'Memento Mori'—The guiding hand of Death has no prejudice—it touches us all in one way or another, and so to must it touch your protagonist/anti-hero. Whether directly, or indirectly, that is up to you, but explore mortality or the supernatural in your story, and remember that old idea…that a man is just a man. Until he's not… Bruce Lockhart – Managing Editor
Welcome to Digital Horror Fiction. We are excited to announce a new open call for reprint short stories in the horror fiction genre – dedicated to stories about death, dying, and and the dead. These stories will be published as part of an anthology (Memento Mori) of short stories under the Digital Horror Fiction imprint, by the publisher, Digital Fiction Publishing Corp. This open call is for horror reprint short stories of 3,500 to 7,500 words in length only.
Please visit our submission page at Submittable for complete listing information. Be sure to review both the general guidelines and the specific listing you are interested in submitting for.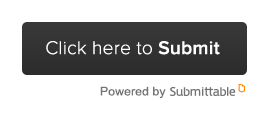 Thank you for your interest.